Different perspectives for men on financial, relational, and spiritual prosperity. 

Looks like
God
is at work here! 
This page was last updated on: May 28, 2012
A Day in the Life of Jeff and Carla in Kenya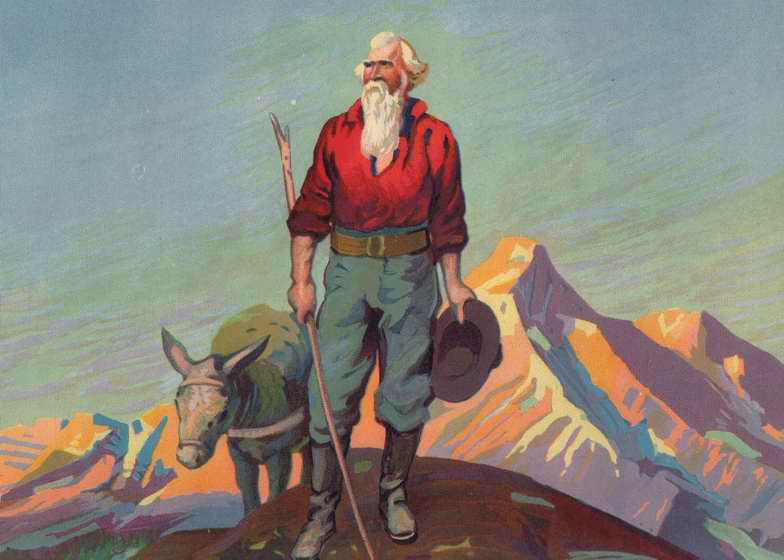 "Dedicated to helping men achieve prosperity in all ways."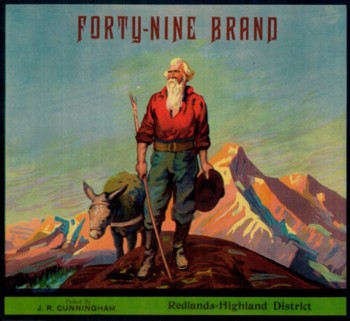 Water and Friends

From: Jeff Picicci                                                                             February 12, 2007 

Subject: Jambo!

Jambo Everybody!

I hope you're all doing well! We are fine here. It's been really dry, but not as hot as a few weeks ago. Either that or I'm finally acclimating. We're having to bring in water every day. You'd be surprised how much water it takes to do laundry for fourteen people! The guy who works as our groundskeeper goes on the bike with three 30 liter containers. (The back of the bike has a shelf like thing for carrying stuff so he puts one on the shelf and the other two are tied one on each end of a rope and hung over the shelf so they dangle down on either side of the back tire.) He makes five or six trips a day like that. If there's anyone praying for rain, it's him!

I've had a pretty slow, relaxing week while Jeff's had a really busy one. I think I mentioned last week that we had visitors coming in so Jeff went to Nairobi to pick them up. There were to be only three of them: Ron, Joyce and Marc. They arrived on Tuesday evening and had ministry events planned for Wednesday and Thursday in Maasai Land and Kikuyu. On Wednesday they received a phone call with bad news: Ron's father had passed away. So Ron and Joyce flew out on Thursday to go back home and Marc came back to Kesogon with Jeff on Friday.

My heart really went out to Ron! It would be horrible to have your father pass away when you were clear on the other side of the world and the absolute quickest you could get home was three days. I've thought about it lots in the past.the possibility of something happening to a family member while I'm over here. I mean, both of my grandmothers passed away while I was here, but I had pretty much prepared myself for that because neither was unexpected. But the thought of being so far away if something happened to one of my parents or kids...

Anyways, so they got here on Tuesday, did a service on Wednesday and one on Thursday then flew out Thursday night. We did get a call from them saying that they arrived home ok and were in the process of making all the necessary arrangements and whatnot. (I'm sure the jet lag must be crazy! Coming all this way and before your body adjusts to the time change you turn around and go back!) Please pray for Ron's family, especially his mother.

Jeff said the prayer services they did before coming this way were awesome. Marc has a very dynamic prayer ministry. He conducts "healing services" where people come for prayer for any type of healing; physical, emotional or spiritual. I haven't had the opportunity to attend one yet, but the guys who have (including Jeff) have said that it's hard to describe.it's fantastic as well as challenging. I hope to be able to go tomorrow to the one they have planned for our area.

The medical ministry continues. We're still only taking the really serious patients, but even so, there's still usually between five and ten a week. One of them, a small baby, died of pneumonia last week. As awful and heartbreaking as it is, I can't imagine what we'd be feeling if we hadn't agreed to help. We'd have to wonder if a trip to the hospital could have saved his life. We just can't turn those type of cases away. This morning we're taking two adults with TB, a baby with a bone problem (a previous patient who we're still continuing with), and a ten year old girl who broke her arm two days ago.

The spring will be finished in the next few days. The work's gone along pretty well. The guys had to take a different approach this time because there's no other place for this community to get there water and without rain.. So, this time they built the weir box and wing walls and all that before digging out the area for the filter. That way the people could still get water during the first five days of construction. At first I wondered how that was going to work and with Jeff in Nairobi I didn't know what I'd do if they ran into problems but it seems to have worked out all right.

We've been spending some time with a missionary couple from Massachusetts. They come for a month or so every year. They have a wonderful ministry to a certain slum outside of Kitale. They told us about a spring there in the slum and asked if we'd consider protecting it so we're going with the water technician on Saturday to check it out. It'll be different for us if it works out! All our work has been in rural villages, the slum thing is a whole different group. Of course, a lot of the problems are the same, poverty is poverty. But in the villages most people at least own land where they can grow a little food. I'll let you know next week how it went.

Last night Jeff, Marc and I went over to the house the missionaries are renting in Kitale and had a wonderful fellowship time. That's the first time we've ever gone into town at night! Having a vehicle has really changed our life! Before, we never would have even considered it because at night there are no matatus (and they probably wouldn't be safe if there were) so the only transportation would be a taxi. The problem is, to get a taxi you would have to walk through town to the "taxi stage". Definitely not safe! Anyways, having a vehicle is a wonderful blessing!

So, I guess that's about it for this week. We've got a pretty busy one coming up. We're hoping and praying that the land will close this week! Pray! Pray! Pray! And we have a few things planned with Marc and then, of course, our regular stuff.

All the kids are fine. I think the malaria bout is over for now. Everyone's healthy all at the same time! Weird.

We love you all! Something I've really been thinking about this week is how much we appreciate you guys. Without you and your prayers and other support, this work could not be happening. Even taking the time to read the newsletter means so much to us. May God bless you beyond what you could ask or imagine!

God is good all the time!

Love, Carla and Jeff

piciccikenya@yahoo.com

We Believe

Jesus answered, "I am the way the truth and the life. No one comes to the Father except through me. If you really knew me, you would know my Father as well. From now on, you do know Him and have seen Him." John 14:6-7

Statement of Faith

We believe in God, the Father Almighty, Maker of heaven and earth; and in Jesus Christ, His only son, our Lord; and in the Holy Spirit; and that these three are one God.

We believe the Bible to be the inspired Word of God, the only infallible rule of faith and it's practice.

We believe in the Lord Jesus Christ, who, in the beginning "was with God", and "was God", and "who is God. We believe He came to earth in human form to be a sacrifice for our sins".

We believe the Holy Spirit has led us to repent of all our sins and to turn from them, and to obey Christ.

We believe it is our duty to follow His call, "If any man will come after Me, let him take up his cross and follow Me".

We believe that we are saved "by grace through faith" in the Lord Jesus Christ.

We believe that through the infilling of the Holy Spirit that we can do good work and that we will produce the fruit of faith. We therefore offer ourselves for Christian service as a means of expressing our faith and love to Jesus Christ.

We believe that through Him all things are possible and will give our lives to be used to expand His Kingdom.

We believe He will use us to do miraculous things, so that not one will be left behind.

We believe that Jesus Christ is the Son of God who came to Earth in human form.

We believe He died on the cross so that our sins could be forgiven.

We believe it wasn't the nails in His hands and feet that held Him to the cross but His love for us.

We believe He rose from the dead and will return for His church as He promised.

We believe that the Holy Spirit is present in us and comforts us.

We believe in the infilling and the Gifts of the Holy Spirit, without which we have no power.

We believe through the power of the Holy Spirit that miraculous healings and events happen.

Isaiah 53:1, Who has believed our message and to whom has the arm of the LORD been revealed? 2, He grew up before him like a tender shoot, and like a root out of dry ground. He had no beauty or majesty to attract us to him, nothing in his appearance that we should desire him. 3, He was despised and rejected by men, a man of sorrows, and familiar with suffering. Like one from whom men hide their faces he was despised, and we esteemed him not. 4, Surely he took up our infirmities and carried our sorrows, yet we considered him stricken by God, smitten by him, and afflicted. 5, But he was pierced for our transgressions, he was crushed for our iniquities; the punishment that brought us peace was upon him and by his wound, we are healed. 6, We all, like sheep, have gone astray, each of us has turned to his own way; and the LORD has laid on him the iniquity of us all.

Our Mission

Our mission is to share God's love with the people of Kenya and the world by meeting their felt needs. This includes; clean drinking water, medical treatment, taking care of the needs of the orphans and healing ministry. In order to reach the hearts of the people with the Gospel, you must first get to know them and then strive to meet their basic needs, all the while sharing the love of Jesus so that they may come to know Him.

About Jeff and Carla Picicci

Jeff and Carla,
in 2006, helped over 3000 people with medical needs. Without their help, many would have died. The cost of setting a broken bone is about $11.00. Malaria treatment is $5.00 Most people don't have money for food let alone medical treatment. The medical program is now only for the most serious cases and unless this program gets funding, they will have to close the doors. Below is a young child who dropped a kerosene lamp and was badly burned. His parents didn't have transportation or money to take him to the hospital. The ministry was able to get him to the hospital and help with the medical expenses. This child has recovered with only a few scars. In the next photo little Ronnie was burning with fever from malaria. This is the most common disease and could be dealt with simply by spraying the fields for mosquitoes.
Matthew 25.34-40, 34 Then the King will say to those at His right hand, "Come, you that are blessed by my Father, inherit the kingdom prepared for you from the foundation of the world; 35 for I was hungry and you gave me food, I was thirsty and you gave me something to drink, I was a stranger and you welcomed me, 36 I was naked and you gave me clothing, I was sick and you took care of me, I was in prison and you visited me." 37 Then the righteous will answer him, "Lord, when was it that we saw you hungry and gave you food, or thirsty and gave you something to drink? 38 And when was it that we saw you a stranger and welcomed you, or naked and gave you clothing? 39 And when was it that we saw you sick or in prison and visited you?" 40 And the King will answer them, "Truly I tell you, just as you did it to one of the least of these who are members of my family, you did it to me."

Spring Protection Projects:

We have been doing mission work in Kesogon, Kenya since 2002. Kesogon is located about 30 miles from Kitale, Kenya.

In 2003 Jeff and Carla Picicci, after seven years as missions co-ordinators at In Step Church, were invited to visit Kesogon. They had felt for a long time that God was calling them into fulltime missions. They had a desire in their hearts for Africa. Three months later, they returned to Kenya to become fulltime missionaries. They are now registered with the Kenyan Government as In Step Foundation. www.instepfoundation.com

Having fulltime missionaries on the ground has been such a blessing. They see first hand the needs of the people. They have accomplished in a short time what would have taken us years as short term missionaries to do. When we arrive we are free to meet with the villagers and share the love of Jesus. They have paved the road for us.

Since their arrival, we have been putting in natural black granite water filters on the natural underground springs. While working as Director of TREK we raised money to construct 11 filter systems. We will continue this until all are protected. Jeff has located in the Kesogon area over 70 natural underground springs.

These springs bubble up, making a small muddy watering hole. This is where the women go to gather their daily drinking and cooking water, and to do their wash.

It is also a place where livestock and wild animals drink. The animals often times relieve themselves in the water leaving bacteria that causes dysentery. This is also where the mosquitoes breed. Because of the water conditions, typhoid, dysentery, and malaria are the biggest killers. They kill more people than AIDS, and all are curable. The water is pure, clean, and can fill a 5-gallon jug in about fifteen seconds. Where we have built the filters, it has all but eliminated typhoid and dysentery has decreased by 75%. This is a life giving project. 

Each spring brings clean water to 50-300 people. Because the spring has been enclosed in cement and there has been a trench dug in front of it, the water is constantly moving downhill. The mosquitoes no longer have standing water near the spring so their breeding ground is no longer there, thus making it safer for people to come and get water. With the spring enclosed with a fence, the animals no longer can contaminate the water. The people now have cement stairs to climb down to get their water. No more muddy water.

Jeff has learned a lot about working with the local people. He has a list of things that the community has to provide before we begin. First the community must have control of the land. They must have a committee and a chairman that will serve the community afterwords. The community has to supply and feed the workers along with supplies of brick, sand, rock and the pay for the mason (about $66). When done, the community has to maintain and protect the spring.

When we arrived in 2006, we were told one of the brink walls washed away on the spring built in 2005. We walked up to look at it, there were about 6-8 men repairing it. It was great to see that they have taken true ownership of them.

The area where the groundwater is coming up is cleared and hand excavated. A dam with wing walls is built and a concrete box (weir box) is constructed so that the water will be channeled through it. The area behind the wall and around the weir box is filled with black granite that filters out sediments. It is no longer a swamp, but a free-flowing water source. The project from start to finish takes about five days.

The cost to the ministry is $1,000 - $1,200, including labor for a water technician. Cost to complete all springs: $70,000 - $75,000

Life in Africa, Malaria, and Land 

From: Jeff and Carla Picicci                                                                             February 12, 2007 

Subject: Jambo!

Jambo Everybody!

How's that side of the globe?  According to the two hours a day (excluding weekends) of CNN we get, it's been kind of cold there.  Or maybe it's just cold compared to here.  I've had a good time telling everyone what the temperature was there when I left.  The typical response is shock followed by questions about how people can survive in such cold temperatures.  One thing that's hard for Kenyans to imagine is spending all your time indoors.  They spend so much time outside; even daily chores like washing clothes, peeling potatoes, sorting rice or beans, etc. are usually done outside.  I tell them how we just dash from our house to our car and turn on the heater.  Then when we get where we're going, we dash from the car inside.  They think it's very funny.

I'm settling in with no problems.  I have got my first round of malaria for the year.  I immediately started taking medicine and though it's slowing me down slightly, I haven't had to stay in bed.  Maybe I'm finally getting a bit of a resistance to it, either that or it's just not that bad of a strain.  I remember during the first few years when I would get it I would be flat down for two or three days then slow for another four or five.  I was always amazed how the Kenyans could just continue to function even with malaria.  Now, I'm doing the same.  (Jeff has very seldom been put in bed with it.  He's a lot tougher than me!)

Each year when we return to Kenya, there seems to be less and less adjustment.  Even though life here is very different from life in America, it's become just as normal to us.  It's weird.  Now when we're in America, life there seems normal.  And when we're here, life here seems normal.  I guess there's really no such thing as "normal".  It's just life.  There are things here that make me chuckle, though.  Like yesterday I was reading a magazine (one of two magazines available here) and there was an advertisement for ice cream and the slogan was "finger licking good".  Maybe that's true for Africans who are used to eating most things with their fingers!  It just cracked me up.

Guess what!  I think it's finally going to happen!  I think the land deal is going to go through!  We've gotten all the way to the step of surveying the land and applying for a new title deed.  It's not over yet, but it looks like it's going to happen.  We're hoping to have the thing totally closed, title deed in hand, by the first of March!  Keep praying!

It's a beautiful piece!  Actually, it's the same piece we were hoping for in October.  (Remember the kidney lady?)  Jeff made sure to mention to her that we've counted the trees.  I know it sounds weird, but it's very common for somebody to agree to sell a piece of land, then right before the deal goes through they cut down all the trees and sell the timber.  If it's fenced or there are buildings on it, the price for those things are negotiated separately.  This piece doesn't have fencing or buildings, so it's not an issue.  The only thing we had to make sure of was that the price included the trees.  There are twenty-two trees, by the way.  In a few years there should be lots more.  Jeff has started a little tree seedling bed here at home with about thirty or so seedlings which we'll transfer to the new property.

Although we're excited about the property, that's only the first step.  We'll immediately start fencing and planting trees and whatnot.  But we're still waiting to see how God's going to provide for building our house.   I know He will!  One step at a time..  We continue to be asked to take more kids but we need somewhere to put them!  All in God's time.  It is exciting!

Jeff will be going to Nairobi next week to pick up Ron and Joyce (our partners from the West side of Washington) and a friend of theirs.  They have some ministry planned in the Nairobi and Naivasha areas then will come to Kesogon at the end of the week.  They'll do some stuff here then go to Kisumu for a few days.  I'm not sure if I'll go there with them or not.  It'll depend how all the kids are doing and whatnot.  Otherwise, Jeff will take them.

There's been a malaria outbreak so I'm glad the visitors will be taking prevention medicine.  If they get it, it should just be like a bad case of the flu.  Nothing a few injections shouldn't take care of.  We learned last year to go straight for the injections with people who are having malaria for the first time.  The pills just don't quite seem to cut it.  Anyway, we've been getting everything ready.  Actually, Jeff had most of it done before I got here.  All that the huts need now is basic cleaning and making beds and such.  We think we've finally got them rat-proofed.  We'll see....

Things are going well around the house.  Mama Carla has a reputation for taking no guff (I know that's a shocker for those of you who know me), but there's also nobody the kids would rather be snuggled up to (except maybe Baba Jeff).  I think these kids (like all kids, I guess) really need boundaries.  It's not typical in the Kenyan culture to discipline small kids so they were initially shocked when I would do something like pop James' hand for touching something he shouldn't.  But it didn't take long for them to see that it's actually effective.  Still, the big kids try to protect the little kids from getting caught doing something they shouldn't.  At least they're looking out for one another, I guess.

We're starting a spring tomorrow.  The first of 2007!  The community was a bit slow in getting motivated, but they finally pulled it together and did their part.  The "spring crew" are now able to go ahead with the work without Jeff around, so I guess when he gets back from Nairobi he'll just go see how the work is coming along.  It's awesome that he doesn't have to be there every minute anymore.  The guys really know what they're doing now.  The water technician just drops in a few times to make sure everything is going as it should and they do the rest.

So, I guess that's about it for this week.  We're fine.  We're praying for you, and asking you to remember us in your prayers too.  God is good all the time!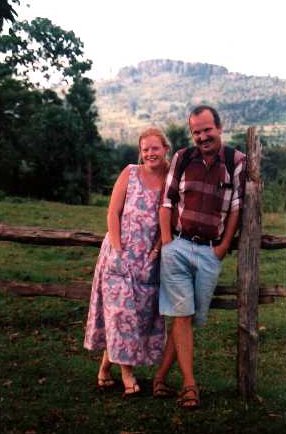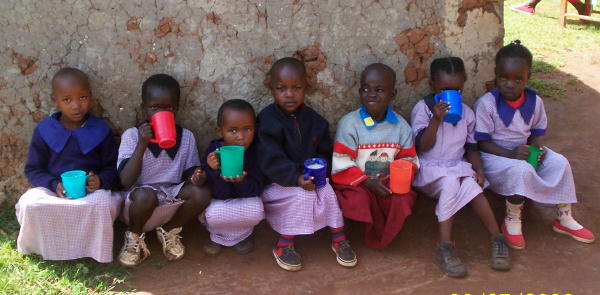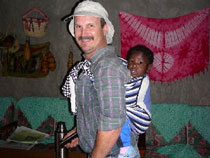 Springs of Fresh Clean Water

Just take a moment to imagine life without clean water. It's hard for Americans to imagine not being able to just go to the tap and get as much clean, safe water as we want.

Most people here have to walk quite a distance to a water source, usually a natural ground spring. The water naturally bubbles up out of the ground, making a little pond or big mud puddle, depending how you look at it. The "mamas" take their five gallon bucket or jeri can to the puddle, fill them carefully – trying not to stir up the water any more than necessary, heave the full buckets onto their heads and walk back home. All day long mamas come and go, taking dirty water home one bucket at a time. At the same time, herds-boys are bringing cattle or sheep or goats to the same water source for a drink. These animals leave behind a thing or two in or near the water….and here comes another mama to scoop up the water and take it home….yuk!

Ok. Everybody knows that all you have to do to make the water safer to drink is boil it, right? But did you ever think about what it takes to boil the water? Fire. And fire requires firewood, which is not so easy to come by. When the mamas aren't fetching water, you might find them out searching for firewood. When they've gathered enough to cook for the day, they take it home. When it was pointed out to me that it takes just as much wood to boil water as it does to cook supper, I understood why they won't "waste" the wood. It becomes irrelevant that they should boil the water….most simply won't.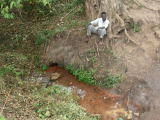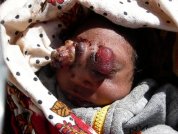 Question of the Day -  Does God care about the suffering and starving children in Africa?
.Click on the baby above.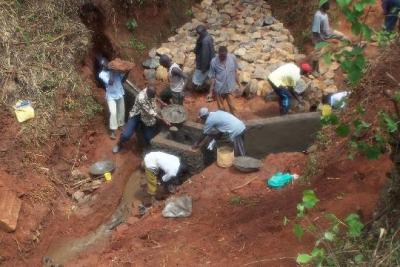 Christ in Kenya

Jeff and Carla Piccici, are living in Kenya.   Christ is in Kenya.  These are just regular people working hard to save lives, sent by Jesus Christ  They are helping and serving the suffering children and people in Kesogon village.  They are from  Finley WA, Tri-Cities WA and to to In-Step Church.  I worked with Jeff for years and remember when he got the call from God to go. 
See their website at In-Step Foundation.  InStepFoundation.com, is a Christian outreach in Kenya which provides a children's home and protection of natural ground springs for clean water supplies.  To make a donation, send a check to
In Step Church

201512 East Finley Road

Kennewick, WA 99337

New Springs and Land

From: Jeff and Carla Picicci                                                                                          November 05, 2006

Jambo Everybody!

How's that side of the world? Here, we're all doing well. We had a few cases of malaria this week. But with eight kids around, that's to be expected. They're both fine now.

We finished both springs that I told you about a few weeks ago. The construction of both of them went very well and both communities are very happy. In fact, today one of them had a very nice opening ceremony. It never gets old to attend these celebrations! It's wonderful to hear the excitement from the people who have lived for generations without clean water. For many, it has never even occurred to them that it could be any other way. This spring is not too far from Dennis Sokey Spring, so the people have been hearing from their neighbors about the wonders of easy access to clean water; no more typhoid, huge reduction in diarrhea in children, reduction in malaria, no more trying to skim clean water from the top of a mud puddle during rainy season, etc.

At the ceremony we were presented with gifts of appreciation. Even our work crew received gifts, which was the first time a community has recognized them. Usually they just figure the workers are being paid and there's not really any appreciation expressed for the work they've done. They were very surprised to be recognized. And we were happy because normally all the attention goes to us and we haven't done anything except coordinate the effort; teaming up the donors (you guys) with the communities. We always feel like we get way too much credit. After all, if it weren't for the donors and the workers, nothing would ever get done. Word has really gotten out about the spring protection ministry. We still have somewhere around eight or ten communities who have shown interest in protecting their springs and we've so far completed eleven projects. Praise God!

Once again we are sooooo disappointed! Every time we are just so sure that a land deal is going to go through, something happens. This time was no exception. The good news is that we're already onto another piece, also ten acres and actually a better location than the other one. The owner has accepted our offer and we'll start the process immediately. The bad news is, I doubt that it can be completely wrapped up before we go home in one week's time. It won't be impossible, but everything would have to move along in record time.

But the story of how the other one fell through is one that as you read it I know you'll just shake your head. That was also our reaction when we figured out what was going on. But around here, it's not such and amazing story. It's just how things are.

The steps to purchasing land here are pretty much as follows. First you make a verbal agreement on the amount of land and price. Next you take a copy of the title deed to the lands office and have it searched to make sure the person selling actually is the legal owner and that there are no outstanding loans on it, etc. Then you bring a surveyor out with both the buyer and the seller present, to mark out the exact boundary lines. At that point, both parties sit down with an attorney and put everything they've agreed on in writing. Finally, the money is transferred from the buyer's account to the seller's and the title deed is signed over. This all can actually be done in a matter of days.

So, we got to the point of having the title deed searched and come to find out the land is actually being disputed over in a lawsuit. Jeff went and talked to the seller to find out what was going on. She said that she was so sure that she would win the case, that she felt comfortable going ahead and putting it up for sale! Can you believe that? She figured that the court case would be over before we found out there was anything up.

Turns out that a few years ago, her husband was suffering from kidney failure. Since they don't have any children, a second cousin to her husband offered to give him a kidney. He had no problem with it. He loved his cousin and just wanted to help. But the boy's father (the first cousin to the man) thought they should be compensated so demanded that they be given a piece of land. They agreed and purchased a piece for them in the area where they live, in another part of Kenya. But after the man died, the cousin decided he would rather have land over here instead so he's taking the widow to court to try to take the piece we wanted to buy.

I know, I know. It's nuts! At least to the American mind it just seems preposterous! But here, it's not all that unusual to hear such stories. Maybe that's why the woman just thought she could kind of stall until the court case was finished and then finalize everything with us without it being an issue. Well, thankfully, it didn't work out that way. If this didn't all come out and we had purchased the land, we could have found ourselves in court over it before the ink was dry on the title deed!

So, we begin again. The piece we're looking at now is in a better location, not so far from Kitale and has more trees on it. Other than that, it's a very similar piece to the other one. As much as we've prayed about it, I know that God will lead us to exactly the right piece. We've thought that about four pieces so far and have been disappointed when the doors have closed. But, as we get over our disappointment, we thank the Lord for closing the doors one after another until we finally get to the perfect piece. I hope this one's it! I'm glad I've read lots of stories and biographies about missionaries so we're fully aware that disappointments are usually a very normal part of life in the mission field. But the fact still remains: God is good all the time!

So, other than that, we're just trying to wrap everything up and prepare to come home for a visit. This week we won't be taking any patients (unless of course they're about to drop dead), we won't do anything more on springs (the communities who are waiting understand that they'll be on hold until we return), we're stocking up on formula, diapers, sugar, rice, etc. that the household will need while we're gone and notifying all the appropriate officials of our plans to be gone but not to worry, we're coming back. Today we talked to the kids to make sure they understand what's happening and assured them that everything will be fine while we're gone. They won't go without food or anything else they need and if they get sick they'll receive medicine. We tried to let them know that nothing would be any different, except that Baba Jeff and Mama Carla would be gone for a while. Other than that, they're just to continue on and not worry about anything. They seemed relieved after our talk. They had been hearing comments here and there about us leaving and I think they were really wondering what would happen to them while we were gone. Then I thought about Bafo (Brian) who last year experienced us going home and coming back. The difference this year is that he won't have to fend for himself while we're gone. He was probably more relieved than any of them!

A few of you have asked about the medical ministry. Some weeks ago we started only treating the most serious cases and have still had patients daily. It hasn't been easy for Jeff to go outside every morning and send people away, but God has been gracious and surprisingly, the people (for the most part) have been understanding. Like I said, even so, we've had a number of life and death situations. But now what's happening is people are coming and being academy award winning actors, trying to convince Jeff that they're dying. It sounds harsh, but he's had to tell people that if we get them to the hospital and they're not serious, the bill's on them. At that point, the actors usually make an excuse about needing to rush home for something they forgot or come up with some other excuse to go away and not come back.

This year we've treated 2677 patients. I just chuckle when I think about last year when we thought God had really done something (and He had) when we had treated just over 300. I guess when you're faithful with a little.... Anyway, the future of the medical ministry will have to be seriously and prayerfully considered. The funding we have now should just about support a children's home. Unless God does a miracle and provides a sponsor for a clinic, I think we'll probably not start the medical ministry up again next year. It'll be difficult while we're still here in Kesogon, as people have come to expect it. But when we relocate, we'll probably just not start it up and the people in that area won't know anything about it. It's been a wonderful ministry and has helped a lot of people. It has opened so many opportunities to share the love of God with people. But maybe it has just run its course. Maybe its season has passed for now. We still believe that it'll be in the future of the ministry to have a clinic. But we can't do everything at once and our first priority is developing and running a children's home. Be in prayer though about the medical. We're not easily letting go of it, but are just thinking it's inevitable for now.

So, believe it our not, this is the last newsletter before we get home. In the past I've included a kind of summary of what we've done for the year. So, just to kind of wrap up the year by giving God glory for all He's accomplished here this year...

 This year we've completed eight spring protection projects, providing clean water to somewhere around three thousand people.

 The ministry has sponsored seventeen high school students with school fees, uniforms, books, etc.

 2677 people have received medical care of some sort. This includes anything from malaria, typhoid, brusella, broken bones, heart infections, lens replacements to restore sight to the blind, severe burns, etc. etc.

 A number of film services, showing the Jesus Film, The Passion of the Christ or The Ten Commandments.

 Provided a 30,000 liter water tank for the local high school so they can collect rain water instead of carrying water from the river which caused huge outbreaks of typhoid at the school.

 Assisted several grieving families with funeral expenses.

 Bought a punda (donkey) for a mom who has three high school students she's trying to pay school fees for. With the punda she was able to start a business of selling water which she hauled from the river, using the punda.

 Provided employment for six people who work for the ministry.

 Taught a weekly Bible study.

 Whatever else I forgot.

Please don't misunderstand. We are not taking credit for any of these things. God has done it all! And He has used you to do it! Any person who has ever prayed for this ministry or given a single dollar to it, has been a vessel used by God to accomplish these things in Kenya this year. If you've forwarded the newsletter or sent us an email or card of encouragement, you're part of what has happened here. The ones who maintain our website and the one who handles our banking and other personal business are a vital part of the team. We try to do our part, but we are only two people on a team of I don't even know how many that God has put together.

To all of you: Thanks and may God pour his blessings out on you and your families until your cups overflow, forming a river of God's favor that follows you all your days. We really mean that! God bless you!

So, I guess that's about it for this week! Next Monday we'll board a plane and land in Seattle on Tuesday afternoon. We love you and can't wait to see you face to face!

Love, Carla and Jeff

piciccikenya@yahoo.com